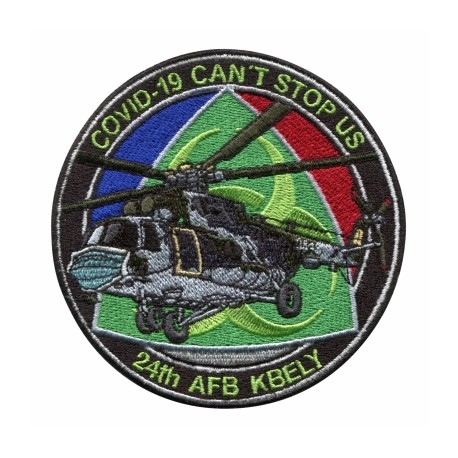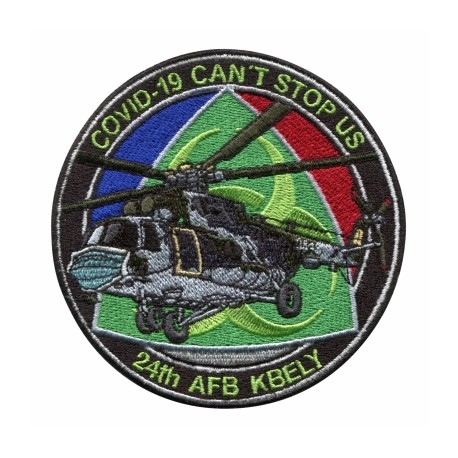  
PATCH - COVID 19, CAN´T STOP US, MI17
Shoulder patch in standard colors: COVID 19, CAN´T STOP US, L 410
Zásady zabezpečení (upravuje se pomocí modulu Ujištění zákazníka)
Zásady doručení (upravuje se pomocí modulu Ujištění zákazníka)
Zásady vrácení (upravuje se pomocí modulu Ujištění zákazníka)
This patch is full-stitched, threads are 100% viscose,  background material is 100% twill polyester, the outer border is sealed with heat.
This patch is on sale in two versions: with velcro and without velcro. The stitched part of velcro with hooks is black and it copies patch border including loops surface.
Size:  (length x width) - ca. 9 cm
related products
Typi non habent claritatem insitam est usus legentis in iis qui facit eorum claritatem.
Silver colored 3D airplane Metal badge: CASA C-295M
Gold color 3D airplane Metal badge: CASA A-295M
A patch in standard colors: CASA C-295M and text "CZECH AIR FORCE".
16 other products in the same category: